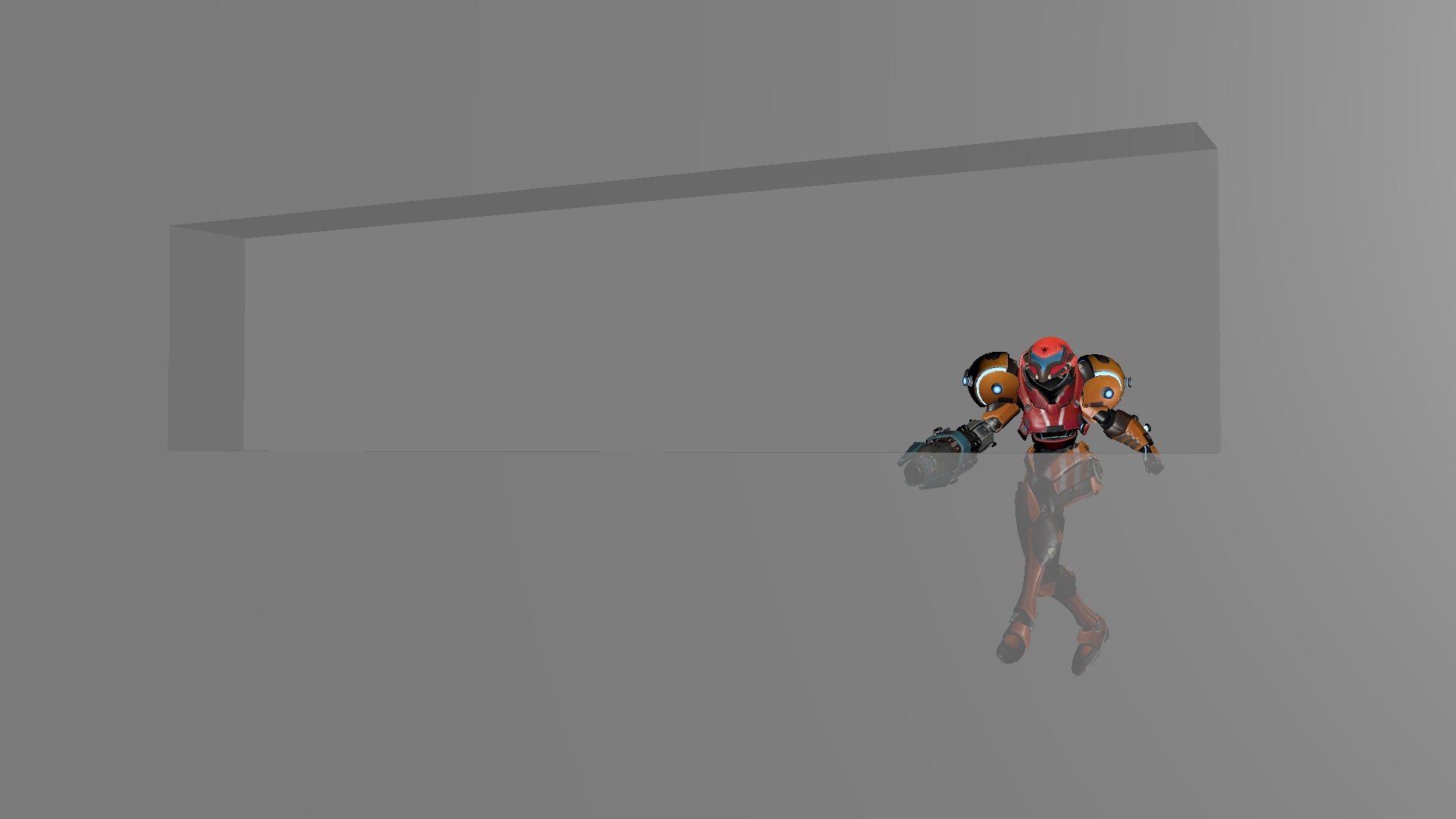 Loading a 3D Model of Samus
Realtime Render of the 3D Model from Samus
This is a project I worked on for Merwan Tebib to add to his new reel. The model is created by Merwan's friend Julien Desroy. The topology is very clean and easy to work with in terms of rigging and skinning. I really like this rendition of Samus and I am glad that I was able to help out to make this character come to life.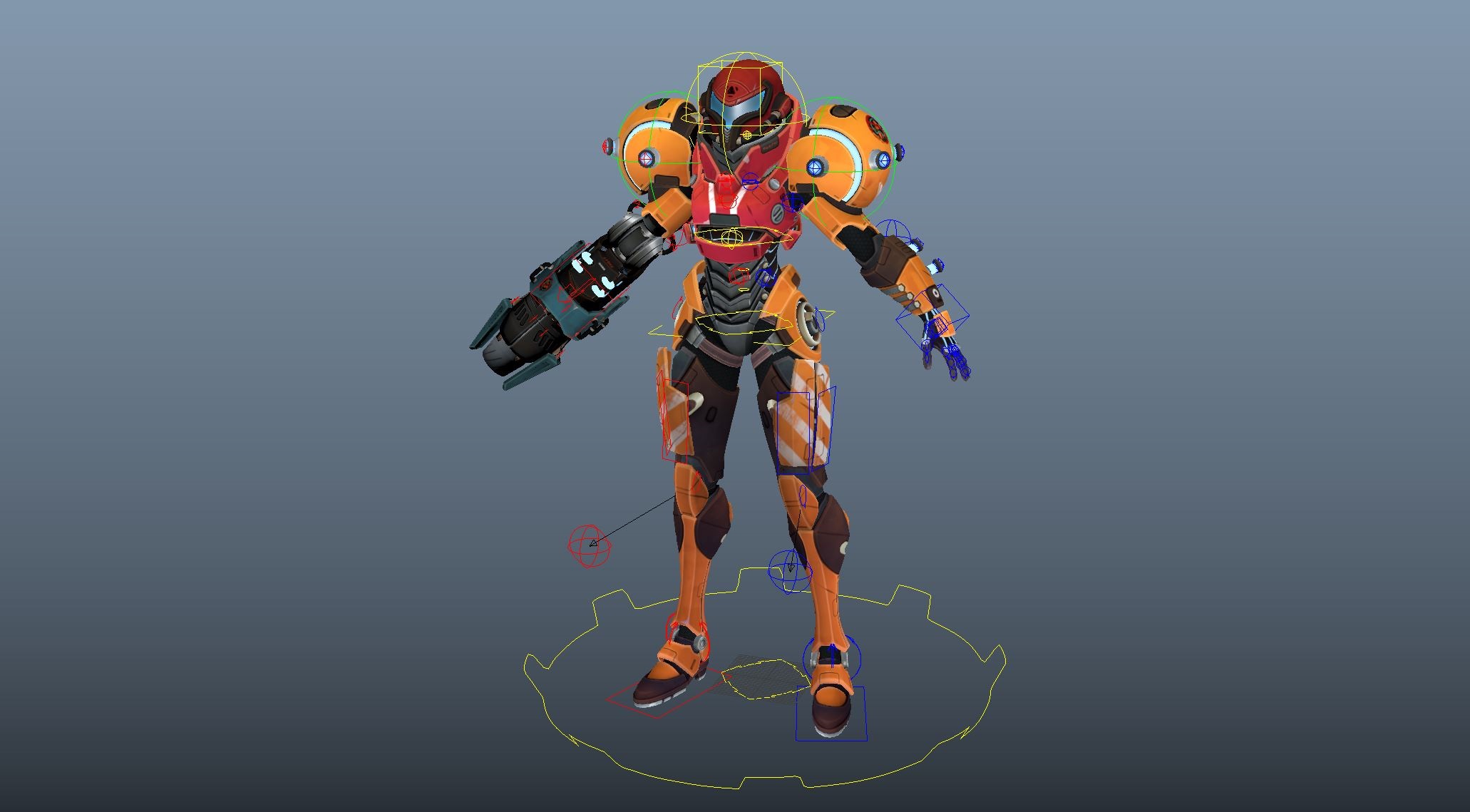 some extra information on this rig:
The rig is using a custom plugin for the controllers that allow me to draw them on top of the mesh, making it easier for the animator to select them. Making use of the MPxLocatorNode they fall under the locator section of the (show) menu in the viewport.
The arms and legs are using a setup combining soft-distance, stretch, polevector locking and elbow sliding to give the animator as much control as possible.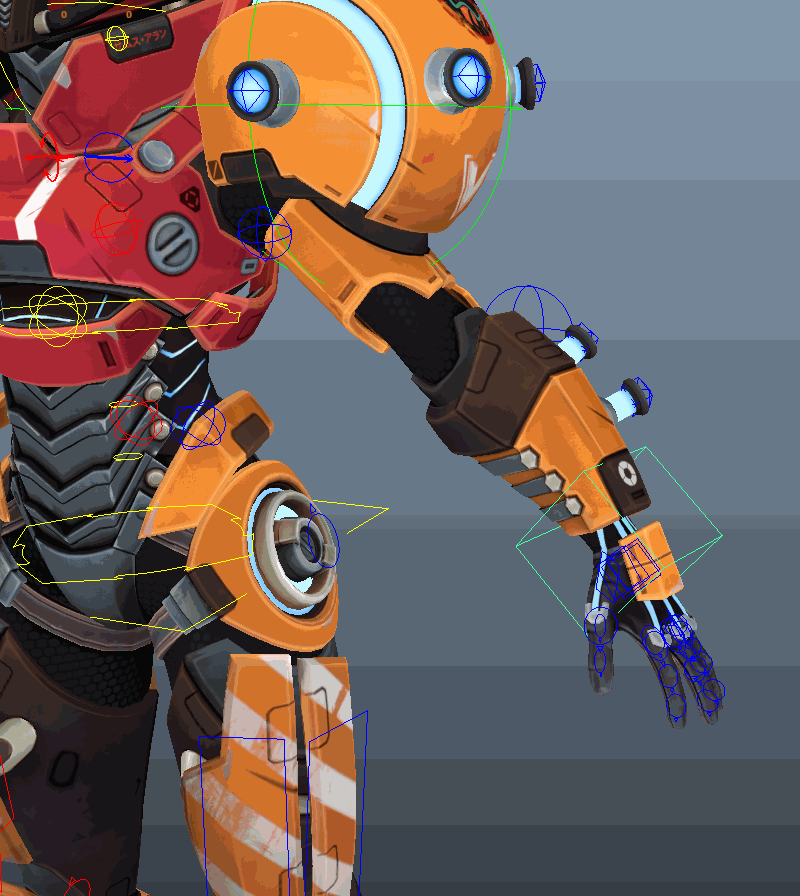 The spine makes use of a railSplines combined with fk and reverse fk blending. The reverse fk would be useful if she would be hanging from a ledge.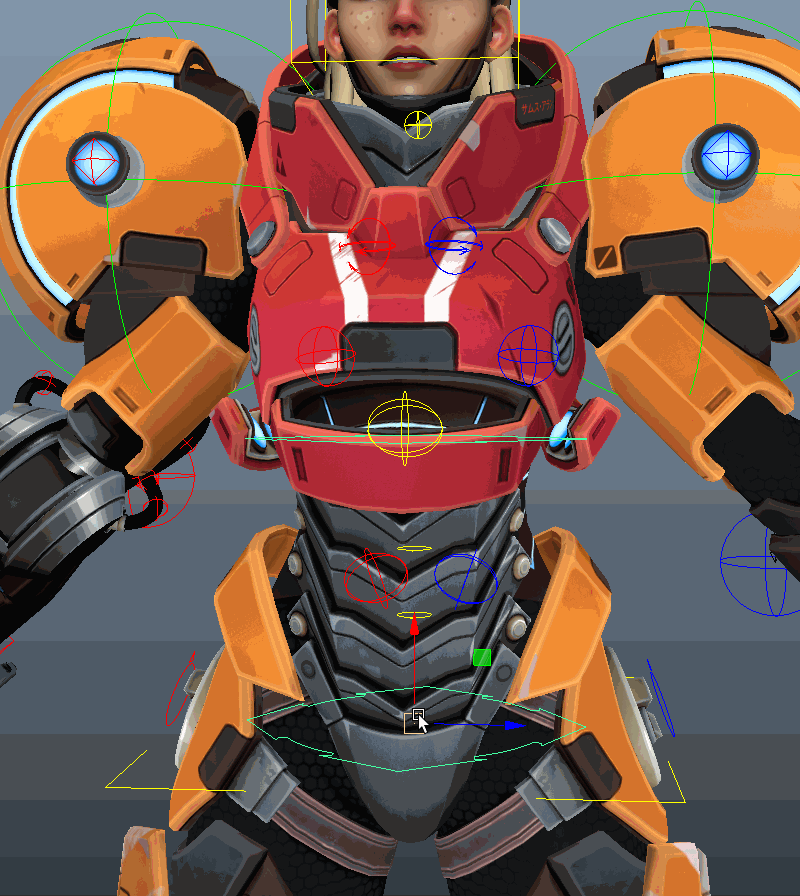 The helmet fits very tight around the head, which means that the hair clips with the helmet when both used at the same time, for this I added a simple distance node to make the hair visible once the helmet had a decent amount of distance from the head.
All controllers are tagged as control with pickwalk functionality, which slows down the rig but despite all the connections going on the framerate is still about 70fps while animating.
more animations created by Merwan:
check out the rig review created by Jean-Dennis Haas:
and an animation by Kyle Kenworthy with some great facial animation: